Phishing Guide: How to Evaluate a Suspicious Email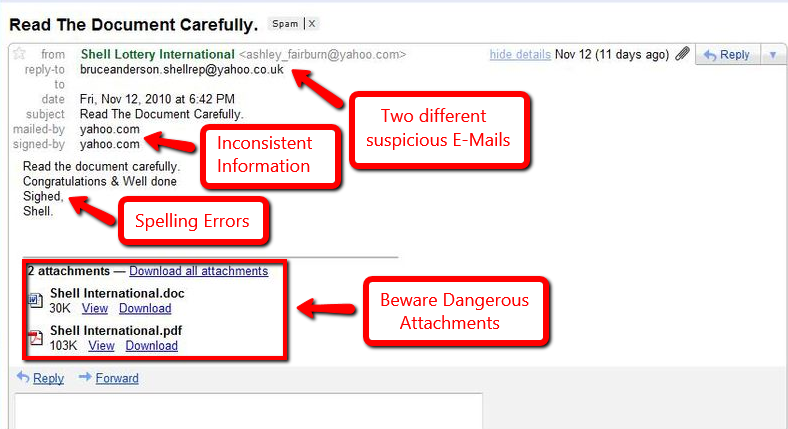 Here are some questions to ask whenever you receive an email. If you answer yes to any of these, it should raise red flags.
Are you asked to click a link or respond with sensitive information?
Is there anything odd about the language, style, or images in the email?
Is it from someone you don't know? If it is from someone you know, do you receive emails from them regularly?
Does the link not go where it says? If you hover over the link, most browsers will show you a preview of the address. For example, be wary if a Google Drive link goes to somewhere other than drive.google.com!
Is someone else copied on the email with an odd or unknown address?